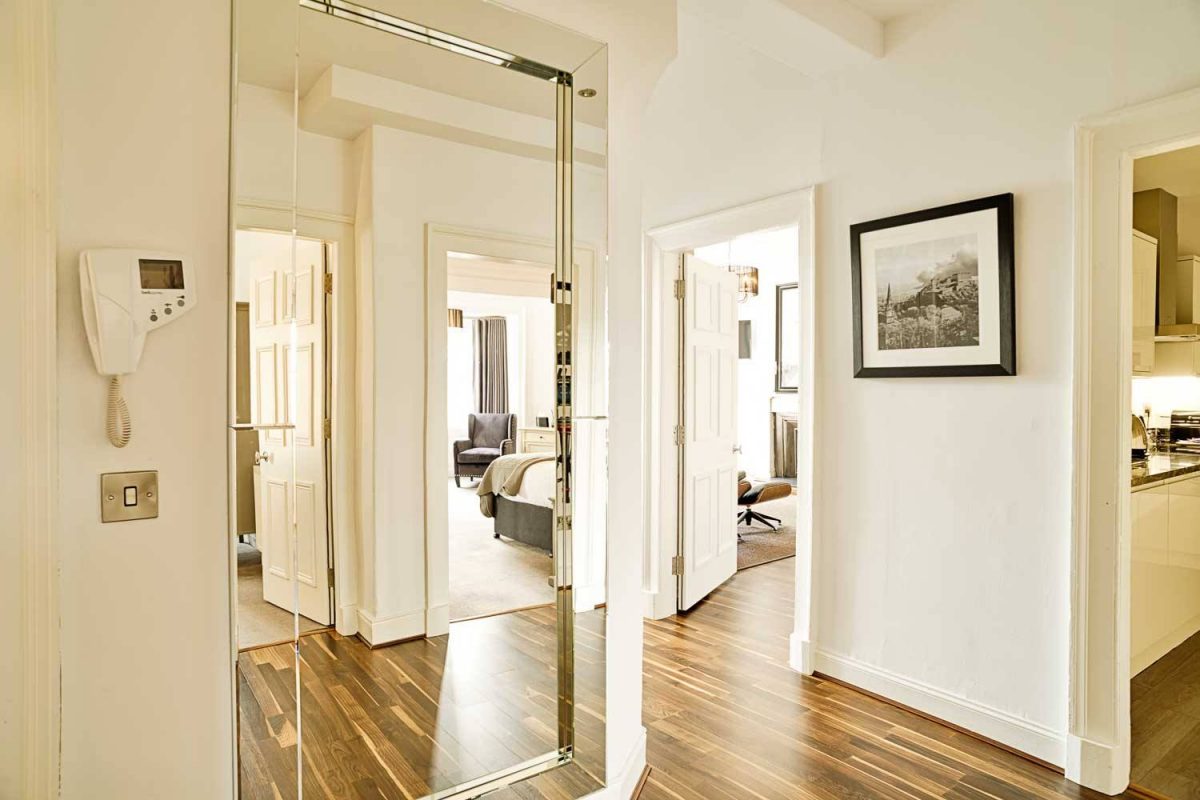 Hallway photo at Castle Suite, 47 George Street
This photograph shows most of the rooms in the Castle Suite at 47 George Street in one image. The Castle Suite is the penthouse flat in this building, so I wanted to include a photo that showed a rough impression of its layout in addition to more traditional shots of the interior.
This flat is right in the centre of Edinburgh – straight across the road from the Assembly Rooms and overlooking the Castle to the south and the New Town to the north.
Interior photography for holiday lets and corporate accommodation can sometimes struggle to show the overall shape of the property. Since this flat has been decorated with a large mirror next to the front door I used the opportunity to take a photo that lets you see into most of the rooms. This also shows the consistent interior decoration and beautiful natural light.
If you would like to maximise revenue from short term rental property in Edinburgh then photography can make a big difference. Please feel free to get in touch with me at hello@iain-robinson.com if you would like to find out about more.
You can see more pictures from my Airbnb photography portfolio here.